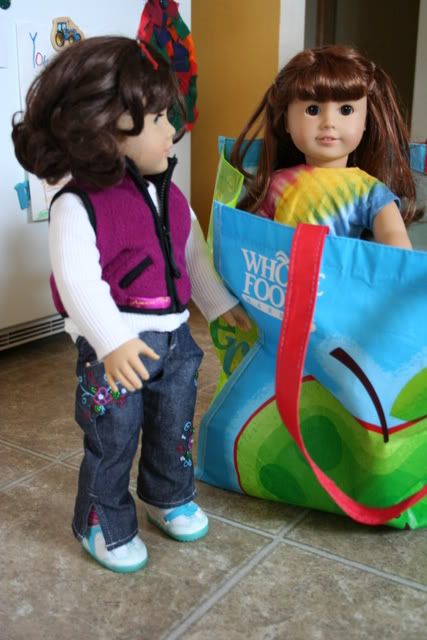 Happy Earth Day! We had a smashing Earth Dinner on Sunday--our 3rd annual Earth Dinner, and it was just wonderful. We had old friends, people from our church, the community--a full house of people talking about food, climate change, and how we can play a part. It was inspirational and heart warming. Wisconsin offered up food that became curried potatoes, chili, corn chips, sourdough and sweet breads, cherry pie, salad, maple popcorn, wine, and more. I got to wear my herbivore "Eat Like You Give a Damn" tee and hang out with eco-friendly friends while eating great food. Yeah, that's pretty much perfection for me. My dolls are helping to spread the message of Earth Day this year, as hundreds of board members access the album that I put together on our Traveling Doll's blog:
www.travelingnora.blogspot.com
. Check it out for some lighthearted fun. I hope you and yours have a renewing, inspirational Earth Day 2008!